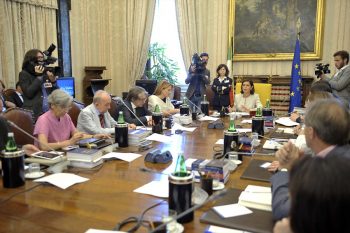 Stereotypes and prejudices create discrimination and hate speech, which prepare the fertile ground for hate crimes. It is a chain reaction the one represented by the Italian Commission on intolerance, xenophobia, racism and hate phenomena – called Jo Cox in memory of the British deputy killed on 16 June 2016 – in the final report presented on July 20 in Rome. A report that comes after more than one year of work on the causes and effects of hate and racism, and the actions to fight them. The work was chaired by the President of the Chamber, Laura Boldrini, with a deputy for each political group and representatives of the Council of Europe, the United Nations, the National Institute for Statistics and Associations actively engaged in the study and awareness raising of speech hate: among them, Lunaria.
Here it's possible to read the recomendations of the Committee: actions to prevent and counter hate speech, mostly regulatory interventions and public policies linked to societal, cultural, educational and media‐related aspects.
Here it's possible to download the leaflet.