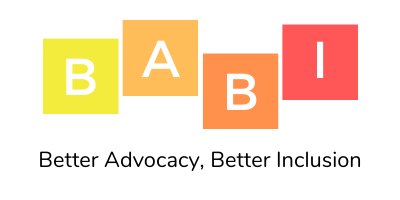 BABI aims to develop the capacities of foreign-born and native-born activists to guide public policies for social inclusion through the design of training and empowerment tools. It is promoted by Lunaria (Italy) in collaboration with Antigone (Greece), SOS Racisme (Spain), SOS Malta (Malta) and supported by the Erasmus+ Programme.
THE CONTEXT
There is a close connection between the prevalence of xenophobic and racist discrimination, the capacity of public decision-makers to design effective 'inclusion' policies and the level of direct and proactive participation of migrants, refugees and people with a migration background in the design and implementation of these policies.
Direct and unmediated participation in the definition of institutional social inclusion policies and the ability to represent demands and disputes (from the local to the European level) can represent an element of discontinuity that puts social cohesion, rights and solidarity back at the centre of public policies.
THE RESEARCH of BABI:
"Social priorities, participation and advocacy practices"
THE OBJECTIVES
The project intends to promote the participation of civil society organisations, associations of migrants, refugees and citizens of foreign origin in the definition and implementation of social inclusion policies.
Innovative training methodologies and tools will be created and tested to help qualify the knowledge and skills of social workers, activists and trainers of associations, to strengthen actions to pressure institutions and to assert rights, against discrimination and for social inclusion.
BABI started in November 2020 and will last 24 months.
THE ACTIVITIES
Project Meeting, 17-18 December 2020
Research activities on successful Advocacy strategies and actions tested at local and national level.
Drafting of 4 national reports
Drafting of a Handbook on the advocacy cycle and 16 advocacy experiences tested at local or national level
Research on social inclusion indicators
Design and testing of an advocacy training module
Training course for 25 activists
Drafting of the Better Advocacy for Better Inclusion Toolkit
4 national events to present the project results
1 international meeting to evaluate the activities (Rome, 2022)
THE HANDBOOK
"Better Advocacy for Better Inclusion. Acting against discrimination, for equality and citizenship rights"

THE TRAINING
THE TOOLKIT
NATIONAL EVENTS

Funded by the European Union. Views and opinions expressed are however those of the author(s) only and do not necessarily reflect those of the European Union or the European Education and Culture Executive Agency (EACEA). Neither the European Union nor EACEA can be held responsible for them.
Project supported by INDIRE National Agency No. 2020-1-IT02-KA204-079522.
Partners

2020-1-IT02-KA204-079522