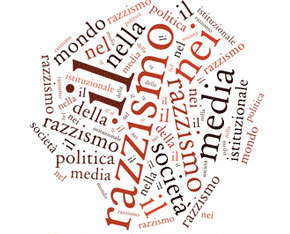 Some documented cases
05-03-2018, Florence (FI) – Tuscany
Source: cronachediordinariorazzismo.org
Roberto Pirrone is a 64-year-old man from Florence, with no criminal record and a regular firearms license for sporting use. Around 8.30 am he left his home in Viale Aleardi, after an umpteenth discussion with his wife, bringing a gun with him. Wandering through the streets of Florence, he reached the Vespucci bridge. There it was Idy Diene, a 55-year-old Senegalese citizen who used to sell umbrellas to passers-by. Pirrone sawhim, he took out his gun and fired six shots. Idy Diene's lifeless body was left on the ground. The paramedics tried to revive him for over 40 minutes. After firing, Pirrone set off towards Via Melegnano where the soldiers protecting the US consulate stopped him. He declared later to the Public Prosecutor Giuseppe Ledda: "I left home to kill myself, then I did not have the courage. I killed a person, so now I will go to jail and I will be able to eat every day (…) I saw a woman with a child but I did not want to kill them". That same woman, an African descent, witnessed the murder and then became the direct witness of such a crime. After the interrogatory, the prosecutor arrested Pirrone on charges of voluntary homicide aggravated by "futile reasons", but not by racist hatred.
---
08-03-2018, Rome (RM) – Lazio
Source: cronachediordinariorazzismo.org
Two Senegalese citizens parked their car in a handicap parking spot in Via dei Glicini in Centocelle. An elder told them to leave: "That place is mine and you can not take it". The two young Senegalese pointed out that there was enough space for two cars. The discussion escalated and a fight broke out between the Senegalese and some locals who asked them to free the parking lot. At some point, two other Romans with no police record, 45 and 46 years old, intervened. In the scuffle, they hit the back of one of the foreign citizens with an electrician's trunks. They also insulted them: "You dirty n****s, come back to your country!". The offenders were reported for severe personal injuries and discriminatory acts.
---
10-03-2018, Bari (BA) – Puglia
Source: cronachediordinariorazzismo.org
Last night, around 22, a man of about 55 years ended up in hospital with two broken ribs. He had been assaulted with extreme violence by a dozen boysin the Libertà area, in the area just in front of the Redeemer Church. According to some residents of the neighbourhood, the group of aggressors was made up by teenagers probably members of the clans of the area. The victim of the brutal beating is a Pakistani citizen who is the husband of a volunteer of the Penny Wirton Italian language school ('squola') of Bari.
---
16-03-2018, Perugia (PG) – Umbria
Source: tuttoggi.info
Two Chinese students were ferociously assaulted and insulted with openly racist threats. The two young men reported of being stopped by a group of young Italianswho directed offences and taunts to them. The men did not react until they have started physically hitting them (even on their head) with slaps, punches and thrusts. The group raged on the two students even when they were already on the ground. They were taken to the hospital and treated for facial trauma and bruising in various parts of the body. The Carabinieri are investigating into the matter.
---
20-03-2018, San Pietro in Cariano (VR) – Veneto
Source: cronachediordinariorazzismo.org
A group of at least twelve workers of Reggiani Visual company were protesting with flags and a large banner stating: "No racism". The workers of the digital printing company were protesting against the bad working conditions they face every day. Numerous foreign citizens have also denounced the threats and heavy racist intimidations they suffered. A Sinhalese young man who was hired in 2015 with an open ended contract, was violently beaten and insulted by two bosses who forced him to resign the following day, threatening him of death. The young man had to be treated in emergency at the hospital because of the injuries and swellings reported.
---
22-03-2018, Riccione (RN) – Emilia-Romagna
Source: ilrestodelcarlino.it
A 16 year old black teenager was assaulted at home by a group of three peers. The 'reason' behind the fight seems to be a girl. The teenager went to the San Gregorio Fair with some friends. There he met a girl who brought him home with her family car. All of a sudden the three aggressors showed up at his door and started accusing him of having mistreated the girl, slapping her. The offender did not just accused him but also insulted him with racist expressions ('you dirty n***a', 'I just hate black people'). After the victim's complaint, the police identified the offender and reported himto the Public Prosecutor's Office at the Court of Minors in Bologna for personal injury and threats aggravated by racist insults.
---
24-03-2018, Motta Visconti (MI) – Lombardy
Source: settegiorni.it
A fight started for trivial reasons between a group of young Italians and three Dominican brothers, the latter were the ones taking a beating. One of them was violently hit in the face with a jack and now he is in the hospital with multiple facial injuries and thirty days of prognosis. A few days after such a serious incident, the mother of the three brothers denounced in an interview: "My children have been harassed and insulted for three years. This is racism. The reason why they did acted like this is unknown. Maybe they did it just because we are foreigners. But we are working people: all my three children work. Now, my son is also afraid of losing his job since he cannot work and needs to stay at home".