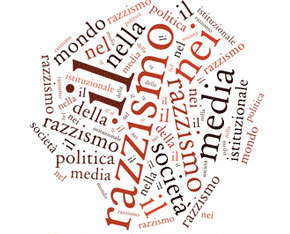 Some documented cases
01-11-2018, Crema (CR) – Lombardy
Source: bresciasettegiorni.it
A group of far-right militants, activists of 'Loyalty and action', of 'Veneto front of skinheads' and of 'Casapound Cremona', coming from various locations in northern Italy, have improvised, undisturbed, a parade at the Maggiore Cemetery. An actual patrolling of the streets in the city centre followed the parade. Aboy of foreign origin, recognized as antifascist, was threatened but not physically attacked thanks to a group of citizens who intervened protecting him.
---
02-11-2018, Naples (NA) – Campania
Source: cronachediordinariorazzismo.org
In the Vasto area, a racist aggression was committed. The anti-racist association "3 Febbraio" denounced it publishing a press note on its Facebook page. The victim is Abraham Narcisse, Ivorian, activist of the organisation and cultural mediator. The man was approached by some people (perhaps from the same neighbourhood), they were armed with bars and hit him, insulting him with openly racist phrases("These s****y foreigners must go away!"). The victim reported bruises all over the body, with a prognosis of 10 days. He filed a complaint.
---
05-11-2018, Castel Volturno (CE) – Campania
Source: casertace.net
Costantino Migliaccio, 38, with criminal records and member of the Casalesi clan, Bidognetti division. He was already found guilty of the crime of 'mafious criminal association aimed at the extortion commission', because of some facts committed at Villa Literno and Castel Volturno in 2008 and 2009, but later absolved in the Court of Appeal. He is accused of having closed a Nigerian citizen, Emanuel A., in a cardboard and of having beaten him hip up, in a small street of the village Coppola, causing him serious injuries on the spine. Supposedly, the man was helped by two other people who have never been identified. The process was delayed to February 2019 because the victim is untraceable. In addition to injuries, the aggravation of "racial hatred" is also notified. The exact date of the beating is unknown to the press.
---
23-11-2018, Naples (NA) – Campania
Source: cronachediordinariorazzismo.org
Amir Gassama was about to return home after a football training, when he was subject to a racist attackin the late afternoon, in Piazza Carlo III, in the Vasto area. The young Gragnano Team lineman is of Guinean origin, born in 1999, he was assaulted for no apparent reason, except for the "simple" fact of having black skin. "They were a lot, I do not even know exactly how many people", says Gassama. He was approached, surrounded and attacked by a group of young menwho punched him in the face and kicked him in the stomach, then continuing to rage on him. The Gragnano Team coach, Rosario Campana, denounced the fact on his Facebook page and later adopted Gassama in his house.