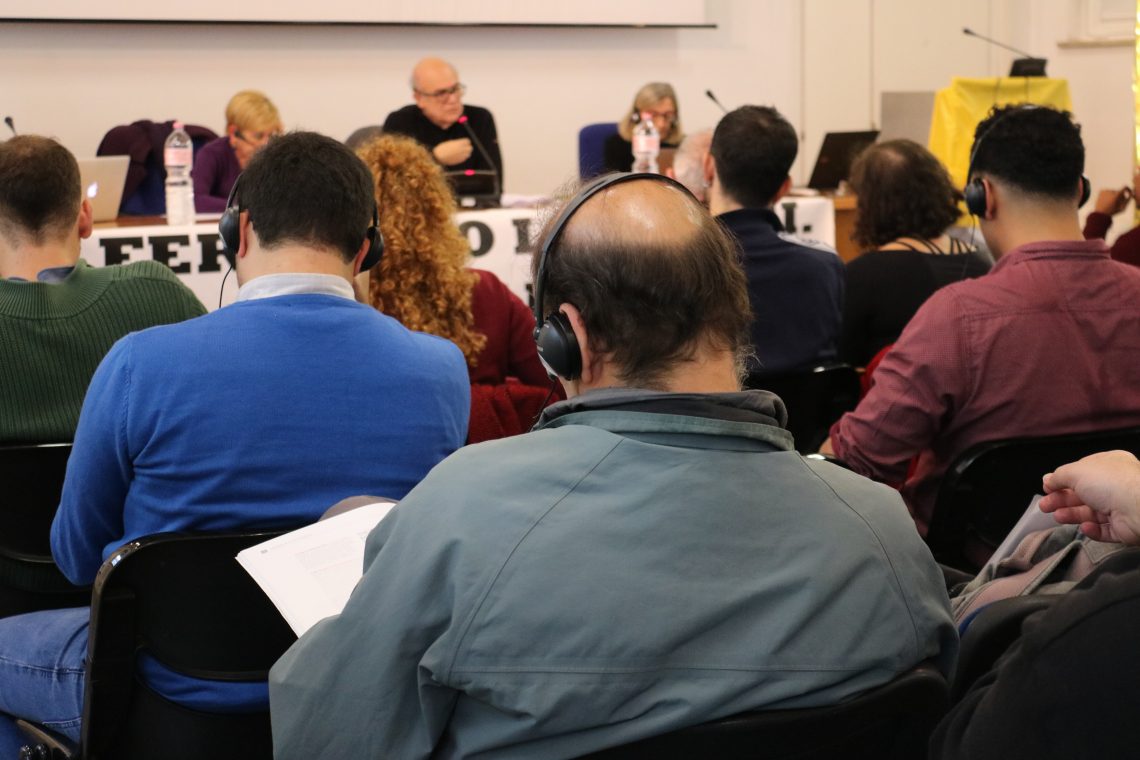 Bad words
Public debate, media and hate speech
Rome, 22-23 Novembre 2019
International Meeting
The international meeting will take place in Rome on 22 and 23 November 2019, is the last stage of the participation path that Lunaria promoted in the framework of Words are stones project in cooperation with Adice (FR), Antigone (GR), Grenzelos (A), Kisa (CY) and SOS racisme (ES). The objective was to analyse and discuss in a specific way the political use of hate speech and the experiences achieved to date to combat it in different European countries.
During the International Meeting of 22 and 23 November, kindly hosted Arci Association, in Via dei Monti di pietralata 16, the results of the work done will be presented and discussed thanks to the interlocution with Italian and foreign activists, scholars and experts. The meeting will prepare the launch of an online awareness campaign on this theme that will be conducted in the early months of 2020.
Participants will be given a copy of the dossier Hate Speech Analysis in Public Discourse in Six European Countries. Analysis of hate speech in public debate in six European countries.
Download
Hate speech analysis in public discourse in six european countries Grazia Naletto
Speaking properly, living better Marina Girona-Raventós
How to find your place on the web Giorgia Furlan
Parole cattive, Il dibattito pubblico, i media e l'hate speech Paola Andrisani
Online Campaign Strategy Mara Petrocelli e Martino Mazzonis